Health Care Experience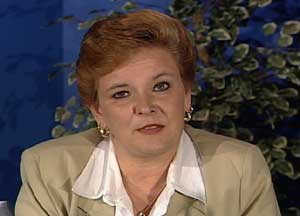 Darlene D. Bainbridge is an experienced healthcare professional with 27 years dedicated to working with rural and medium-sized to smaller healthcare organizations. Her years of experience in rural healthcare delivery, healthcare administration, network development, risk management and quality improvement, coupled with her clinical background, allows her to bring a well-rounded perspective to any project her organization tackles.
Darlene is an assertive, hands-on executive who has been an active advocate for the survival and development of rural healthcare resources as we face a market that threatens the very existence of our healthcare providers and systems. She has had a range of experience across all aspects of the continuum of care and can easily appreciate the numerous challenges faced by our healthcare organizations and the people working to make those organizations successful.
For the past eight years, Darlene has been actively involved with the Critical Access Hospital program. Working with this new federal initiative, she served as CEO for a small rural hospital where she and her healthcare team were able to restructure and save the hospital from what many viewed as an inevitable closure. Recognizing that every organization has its own set of variables that are critical to determining the best course of action, Darlene is well known for her sensitivity of those factors and her creative strategic thinking. As Albert Einstein once said, Our present problems cannot be solved at the level of thinking at which they were created.
Darlene has a strong interest in the delivery of high quality acute, long term, subacute and ambulatory care services. Recognizing that our population is aging and technology is moving healthcare outside the traditional acute care setting, it is critically important that we have effective, efficient and strong systems for meeting the needs of those people who look to our healthcare organizations to help them realize the highest possible level of independence and well-being. These systems are also important to the financial well-being of our healthcare organizations and communities. While a risk consultant for Healthcare Underwriter's Mutual Insurance Company, Darlene worked with many clients across the entire continuum of care on a wide range of risk management, quality improvement and program development activities. Her experiences, including her role as a licensed nursing home administrator, have given her a strong understanding for the integration of services and the importance of formal and informal collaboration.
At the heart of our healthcare organizations is the commitment that we are here to serve our communities, recognizing that the people we help are someone's cherished family member and an important member of our society. At Darlene D. Bainbridge & Associates, Inc., we are committed to helping our nation's healthcare organizations find ways to meet those needs and make their success a reality.